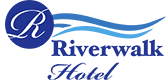 Quick Reservations
Wedding Receptions & More!
Testimonials
Lifest 2017
A Party With A Purpose!
Lifest 2017 Artists:
THURSDAY, JULY 6: Newsboys, Matt Maher, Hawk Nelson, Zach Williams, Red Jumpsuit Apparatus
FRIDAY, JULY 7: Skillet, Michael W. Smith, Building 429, Plumb
SATURDAY, JULY 8: Matthew West, Tenth Avenue North, Sidewalk Prophets, JJ Heller, Disciple

View the full line up at Lifest.com/Lineup


The Riverwalk Hotel Downtown Neenah is just minutes from the action and offers:

- Warm hospitality and comfortable accommodations
- Convenient downtown location within walking distance to several Neenah hotspots
- Full service restaurant serving breakfast, dinner and room service
- Shuttle service to Appleton International Airport
- Indoor pool and hot tub
- Fully equipped fitness center
- 24 hour business center

Beat the rush, BOOK NOW
*The first 50 guests to book their rooms receive a $10 off parking coupon for Lifest parking, Coupons given at check in.
Hotel Calendar
Visit the Riverwalk Hotel Calendar to find out about exciting upcoming events!