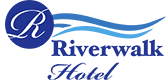 Quick Reservations
Wedding Receptions & More!
Testimonials
Neenah Dining

Remington's Steaks and Seafood
Enjoy breakfast or dinner in a warm, classic, comfortable atmosphere. Historic Remington's Steaks and Seafood of Neenah is known for its steak, seafood, classic American fare, and creative specialty dishes.
Join us for Breakfast
Monday-Friday: 6:30am to 10:00am
Saturday: 7:00am – 10:30am
Sunday: 7:00am – 10:00am
Sunday Champagne Brunch: 10:00am – 1:30pm



View our Best-4-Breakfast® Menu
Join us for Dinner
Monday-Saturday: 4:00pm to 9:00pm
Limited menu served in The Fan Club Sunday evenings 4:00pm to 9:00pm



View our Dinner Menu
Make sure to join us on the weekends for our Specials!
Traditional Wisconsin Friday Fish Fry

Old Fashion Saturday Prime Rib & Steak Night

Sunday Champagne Brunch
View our Weekend Specials Menu



And remember, guests with children under the age of 12 currently staying at the Riverwalk Hotel Downtown Neenah can take advantage of the KIDS EAT FREE program at Remington's Steaks and Seafood!
Sunday Champagne Brunch
Every Sunday 10:00am - 1:30pm

Made to Order Omelets, Carving Station, 10 Hot Entrées, Peel & Eat
Shrimp, Salad, Fresh Fruits, Desserts & more!
________________________________________
Reservations Recommended
920-725-8441
________________________________________

Fan Club Sports Bar
Enjoy thirst-quenching drinks, hunger satisfying appetizers, sandwiches, burgers and FREE freshly popped popcorn in a fun-filled atmosphere! Watch your favorite sporting event on our large screen TV's, satisfy your musical craving with our touch screen jukebox and bring in some friends to shoot pool or play darts!
Both Remington's and the Fan Club Sports Bar are located on the first floor between the Riverside Ballroom and the West Wisconsin Avenue entrance.
---
Downtown Neenah Restaurants

Here for multiple days?
There are several great restaurants within walking distance from Sushi, Asian, Italian and more.
Click here for a listing of great restaurants right down the street!

For more information on dining and entertainment,
Click here to visit the Downtown Neenah Guide site.
Hotel Calendar
Visit the Riverwalk Hotel Calendar to find out about exciting upcoming events!